Root Canal Dentist El Paso, Tx
Your Top Rated Root Canal Dentist in El Paso, Tx
At Sun Ridge Smiles, we have dentists who are experienced with root canal treatment. We provide a comprehensive array of dental treatment so you do not have to go to different places to get your root canal done.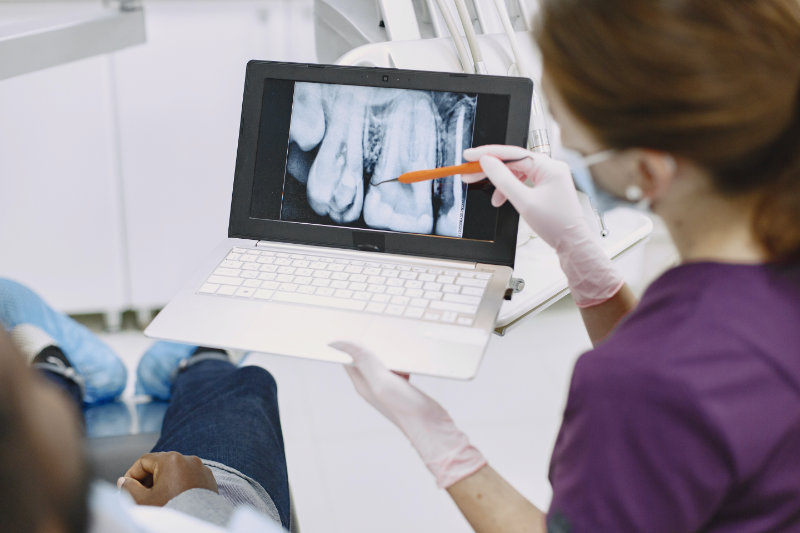 What is a Root Canal Treatment and why do you need it?
Root canal treatment is a procedure in which the nerve canals inside a tooth is cleaned out throughly. The reason why you need it could vary. The tooth may have sustained some sorta of trauma (external forces, large cavity, chemical exposure, etc), or it may have become infected for other reasons. The aim of the root canal therapy is to clean out the inside of a tooth and thus get rid of any pain or infection that originate from that particular tooth.
Comprehensive Dental Service – From Root Canal To Crowns
As a general dental office that performs a lot of root canals, we are equipped for most of your dental needs. We can perform the root canal and crown treatment on the same visit, all you have to do is to go back one final time for us to glue in your final white crown after the lab fabricates it. You do not have to visit multiple locations to multiple specialists most of the time. Please note that we do not do retreatment of Root canals.
Frequently Asked Questions
If you have any questions about Root Canal Treatments, just contact us.
When done correctly by an experienced dentist, root canals simply doesn't hurt. There may be some mild discomfort during and after the procedure, but an experienced dentist will manage the pain properly for you so you are as comfortable as possible. Root canal is suppose to get you out of pain, not cause you pain.
At Sun Ridge Smiles, we accept most dental insurances. Most insurance will cover a portion of the treatment, and the patient will cover the rest. For patient without insurance, we have specials, please inquire by either calling us, contact us, or booking an exam with us online.
Most dental insurances cover root canal treatment up to a certain limit. Please contact us and we can help you verify your coverage.
Our Dental Office In East El Paso, Texas.
Monday 8:30am-2:00pm
Tuesday 10:00AM-7:00PM
Wednesday 8:30AM-5:00PM
Thursday 10:00am-7:00pm
Friday 8:30am-3:00pm
Saturday 8:00AM-2:00PM