Dental Bridges In El Paso, Texas
There are multiple ways to replace missing teeth, one of the way is with a dental bridge. A dental bridge is fixed solidly in place and is not removed daily.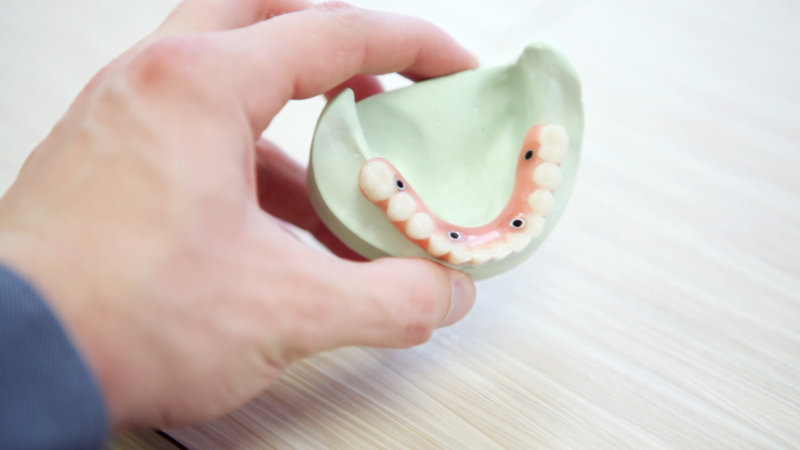 Real After and Before Dental Bridge Case
Recent case of dental bridge performed for the upper left quadrant to replace 2 missing teeth. Patient had a partial that didn't fit well before and had a hard time chewing with it without it popping out or causing discomfort. The bridge allows her to chew with 0 worry and also we filled up her cheek a bit on that side, creating a more balanced and broader smile as well as less black space when she smiles.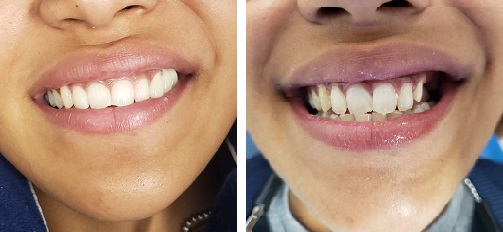 Bridging Gaps, Crafting Smiles with Dental Bridges
Embrace the joy of a full, radiant smile with our Dental Bridges service, designed to beautifully bridge the gaps left by missing teeth. Experience the fusion of functionality and aesthetics, as we restore your bite and revamp your smile, allowing you to chew, talk, and smile with newfound confidence.
Frequently Asked Questions
If you have any questions about how Dental Bridges, just contact us.
A dental bridge is used to replace missing tooth. It is usually made of very strong and esthetic materials such as porcelain, zirconia, and/or metal. It is cemented in place, so unlike a denture, you do not take it out at night, and you have full confidence it will not fall out when you talk or eat. Please read on to see how the procedure is performed.
After careful exam and planning. the dentist will polish off about 1-2mm off the 2 teeth adjacent to the empty space. An impression of the space, the gums, the teeth, and the bite is then taken and sent to the lab for fabrication. Once the dental bridge comes back from the lab, it is cemented in place with permanent cement and with time you will forget it's even there!
Our Dental Office In East El Paso, Texas.
Monday 8:30am-2:00pm
Tuesday 10:00AM-7:00PM
Wednesday 8:30AM-5:00PM
Thursday 10:00am-7:00pm
Friday 8:30am-3:00pm
Saturday 8:00AM-2:00PM