Dental Implants In El Paso, Tx
Dental implants are a proven way to restore missing teeth. If you are missing teeth and would like a solution that is permanent and feels like a normal tooth, please read on and follow a journey of our patient with us.
Sat 8:00AM-2:00PM (call first)
Dental Implant Start To Finish
Treatment Planning Part I
A comprehensive exam is necessary for placing even just one dental implant. Due to the the nature of dental implants, we cannot leave any infection or periodontal (bone) issue in your mouth prior to starting treatment. Doing so can cause implant failures. All the issues in the mouth are treatment planned at this stage.
Treatment Planning Part II
CT Scan- Where are the bone?
After solution to all the other part of the mouth is decided, we do a CT scan to get a clear 3D Image of where the bone and whether you are a good candidate for implants.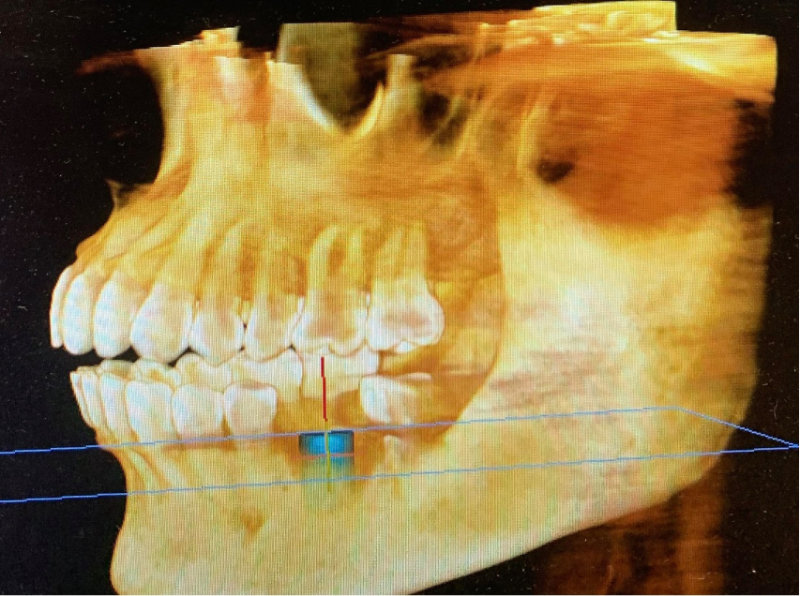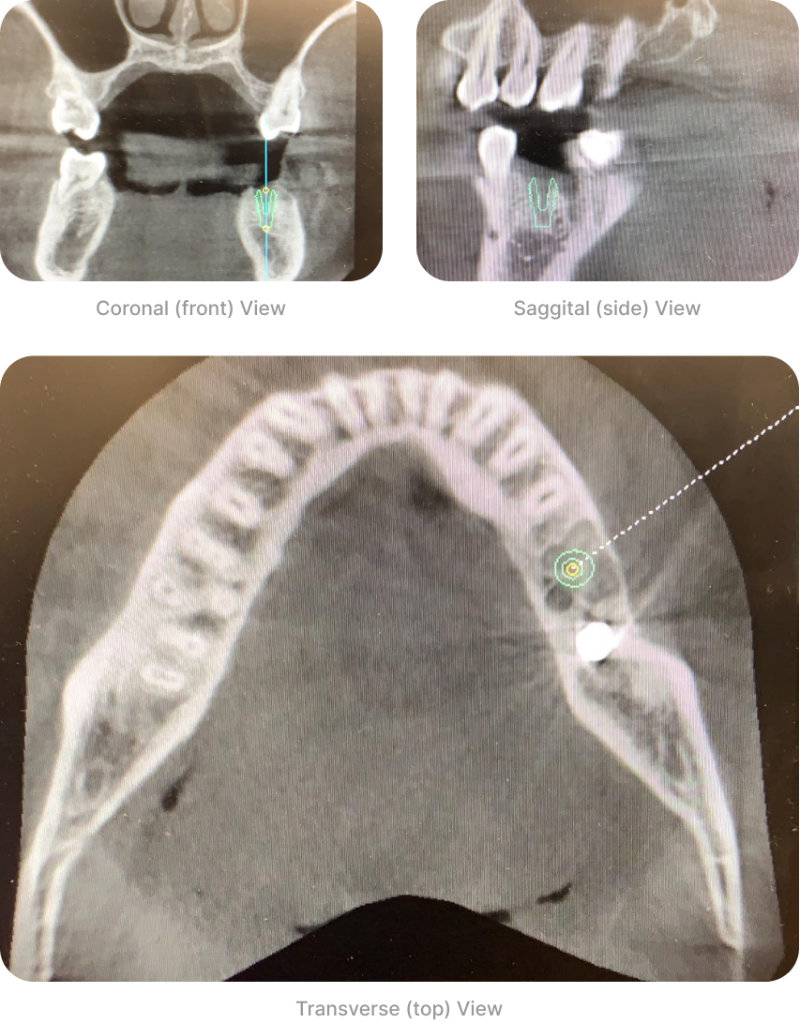 Treatment Planning Part III
Plan The Implant Placement out in 3D!
Implant placement is planned out in 3 different planes (angles). This allows us to figure out the proper diameter of the implant, the length of the implant, as well as what angulation and depth to place the implant in.
The dental implant is placed into the desired location with the proper angulation. Depending on how strong the bone is at time of implant placement, we may or may not be able to put a tooth on at this time. If the implant is not strong enough, the dentist may elect to either completely cover it with gum or put a healing abutment on.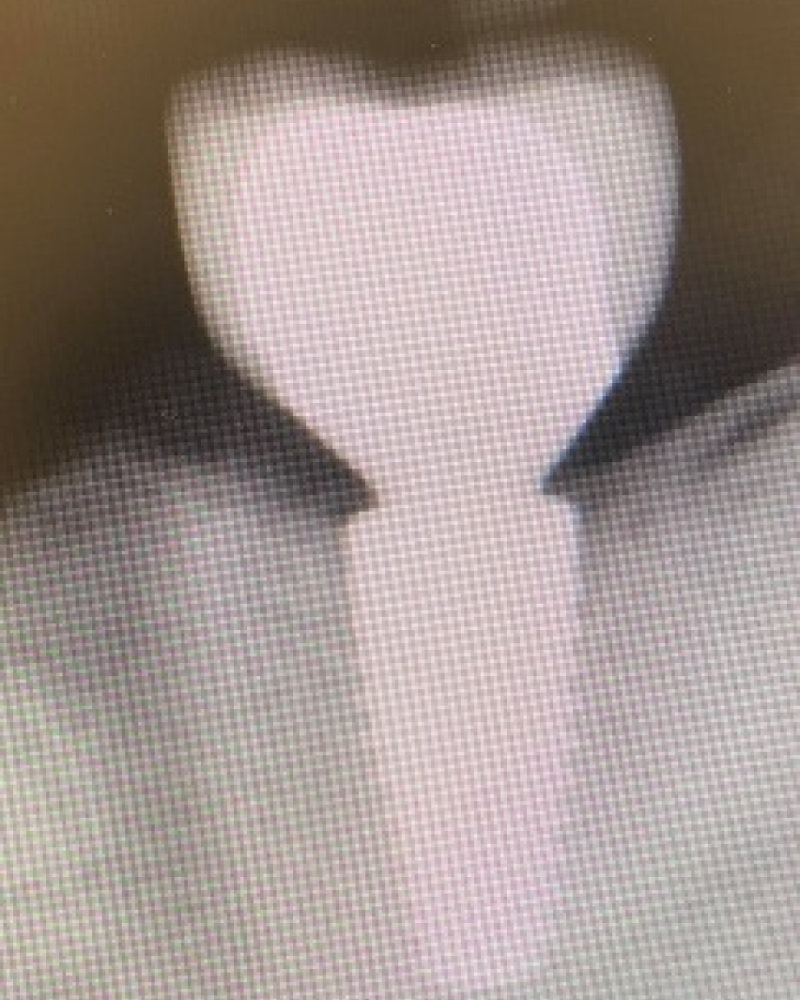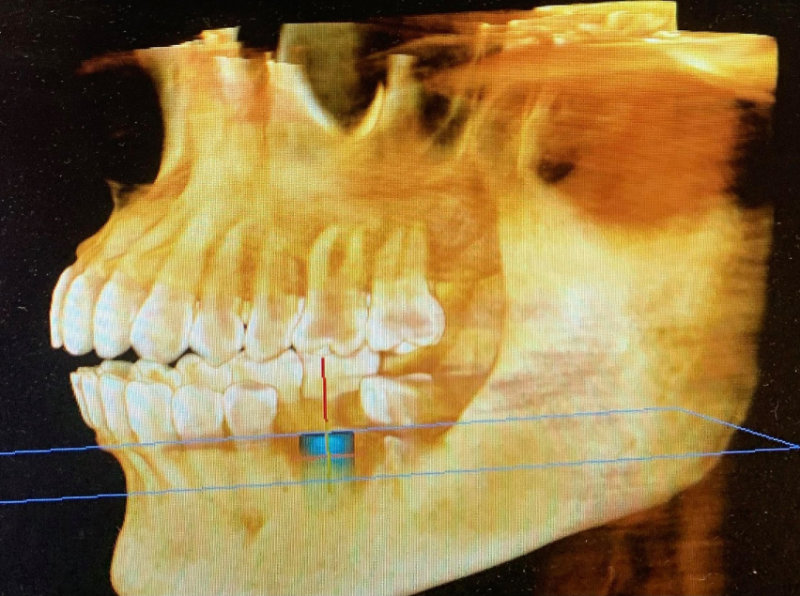 Tooth is put onto the implant at this stage!
Abutment is put onto the dental implant, impression taken and sent to the dental lab, and after crown comes back it is either cemented or screwed into the implant for a fixed, permanent restoration!
Regain Your Smile's Strength with Dental Implants
Rediscover the power of a complete smile with our Dental Implants service, a permanent solution for replacing missing teeth. With the expertise of our team, we fuse strength, aesthetics, and function to restore your natural bite and rejuvenate your smile, giving you the freedom to enjoy life without hesitation.
Frequently Asked Questions
If you have any questions about Dental Implants, just contact us.
You will be numbed very well before the procedure is even started. If profound numbess cannot be achieved with the anesthesia, the dentist may choose to reschedule for another day and have you take antibiotic first. Since dental implant IS surgery, afterwards you will most likely have some discomfort, but our dentist will make sure to prescribe you the proper medication so that you won't be in pain.
Dental Implant difficulty depends on a lot of factors such as the quality and amount of bone you have, your overall health, and how your teeth occlude, among other things. The process start to finish typically requires 6 month to a year.
Dental Implants are usually covered partly by dental insurances, your insurance set the prices for the dental implant. The cost of dental implant have dropped dramatically over the past few years. It can cost as low as $800 per tooth if your insurance covers a portion of it. If you don't have insurance coverage, a single tooth cost around $2500-$3500. Book a free consult to get an exact quote today!
Our Dental Office In East El Paso, Texas.