Current Offer: Free Invisalign Consult
Discover your path to a perfect smile with our complimentary Invisalign consultation, your first step towards transforming your life!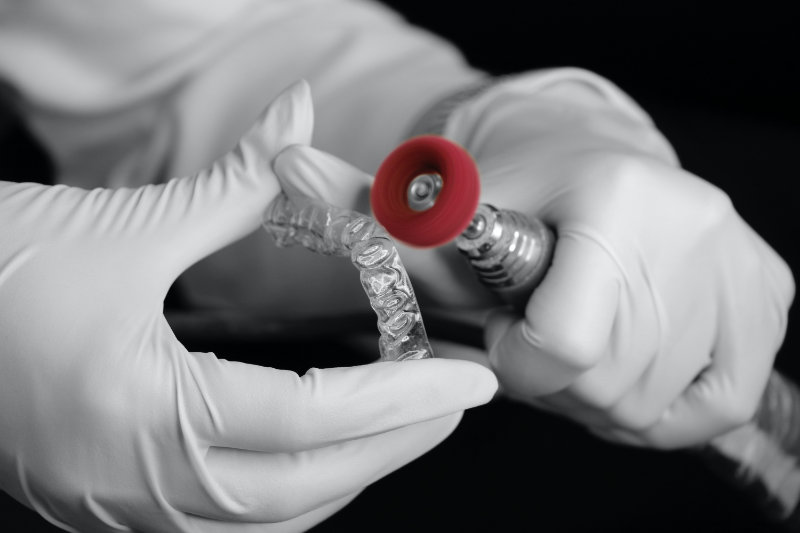 How Much Does Invisalign Cost?
A lot of people want to get invisalign but always wonders how much invisalign cost. With summer just rolling around the corner, we are faced with a season for countless selfies and tons of smiling. Achieving a glorious smile that matches these emotions can be difficult but rarely impossible. Invisalign may be something you need to consider if you want that symmetrical and beautiful smile.
Want a sparkling set of straight pearly whites? Invisalign is the answer to that. Removable, translucent invisible aligners can straighten out your teeth and help you achieve that picture-perfect smile you've always wanted. If you're considering getting Invisalign treatment as an adult, the first thing everyone asks is…How much is it?
Don't fret! Like every smile, the budget for the Invisalign treatment is also unique. We'll explain some of the factors that affect the invisalign cost to you.
What Determines the Cost of Invisalign
With Invisalign, there are a number of factors that can affect much invisalign may cost you. These include:
Your oral health needs and how much work must be done to restore health prior to the invisalign treatment
Your location and the average prices in your city
The amount of time needed for treatment
How much your insurance plan will help cover
According to the Consumer Guide for Dentistry, the national average for Invisalign cost is $3,000 to $5,000. For comparison, a set of traditional metal brackets cost around $2,000 to $5,000. If you're dismayed by the price, you should consider these dental insurance options.
Options To Pay For Invisalign
1. Dental Insurances Sometimes Pay for Invisalign
These can provide you with orthodontic coverage. You can check your plan to see how to effectively optimize the benefit. The average coverage will depend on the insurance provider with most dental insurances covering about 50% of the treatment fee. According to Invisalign, insurance may cover up to $3,500 of the total cost of invisalign. For specific insurance coverage, please feel free to contact us and we will help you check if you have benefits.
2. HSA or FSA Can Help With The Price of Invisalign
Orthodontic treatments may often be covered with dental health insurance but sometimes it may not be enough. If you want to save on invisalign costs, try tapping into your flexible spending accounts (FSA) or health savings account (HSA).
A FSA will allow a set amount of pretax money to be taken out of your salary and put aside to be spent purely on any costs you incur for healthcare. An HSA allows you to do the same but funds in an HSA can roll over into a new year and may also require you to have a high-deductible insurance plan.
3. Payment Plans Make Invisalign Cost Affordable
Many dentists and orthodontists offer monthly payment plans so that you're not required to pay your whole bill all at once. Spreading out the cost of your overall treatment can help you manage your finances better.
4. Discount plans for Invisalign
Even though discount plans do not constitute insurance, they can provide large savings on the cost of your Invisalign or other dental treatments. You may be offered membership in a company's dental discount plan for as little as $199 a year.
5. CareCredit For Paying Invisalign
Using CareCredit is a great way to finance Invisalign treatment for individuals who may have high out-of-pocket costs. CareCredit is a 0% charge card that can be used for medical and dental expenses.
If you have general questions about Invisalign please click here.
Exclusive Deal: Complimentary Invisalign Assessment!
Empower yourself to flash a smile that truly mirrors your confidence. Grab your chance now with our free Invisalign consultation, the gateway to your dream smile transformation!
Our Dental Office In East El Paso, Texas.
Monday 8:30am-2:00pm
Tuesday 10:00AM-7:00PM
Wednesday 8:30AM-5:00PM
Thursday 10:00am-7:00pm
Friday 8:30am-3:00pm
Saturday 8:00AM-2:00PM