Dentist That Accepts Ameritas Dental
At Sun Ridge Smiles, we are a dentist that accepts Ameritas dental in El Paso, Texas. As a premiere provider for Ameritas Dental, can save your family a lot of out-of-pocket dental expenses. We frequently receive inquiries about Ameritas dental insurance, and we've provided some information, just read on.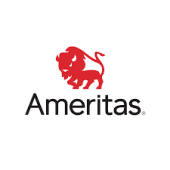 Frequently Asked questions for Dentist that Accepts Ameritas Dental
Ameritas dental insurance most of the time covers preventive at 100%. Meaning that Exams, xrays, and regular cleaning are very likely to be covered unless you used the benefit too often.
All dental insurance plans are different and the amount of coverage can vary between plans. It's important to remember that your insurance plan was chosen either by yourself or by your employer. Sun Ridge Smiles does not make the insurance rules—the insurance company does. We can however help you understand your insurance better, please feel free to contact us and ask about specific procedures