Occlusal Adjustment In El Paso, Texas
A lot of issues with teeth starts from improper occlusion (the way you bite and how your teeth comes together). Our dentist at Sun Ridge Smiles in far east El Paso, Tx, can discuss solutions with you if your teeth are not biting properly.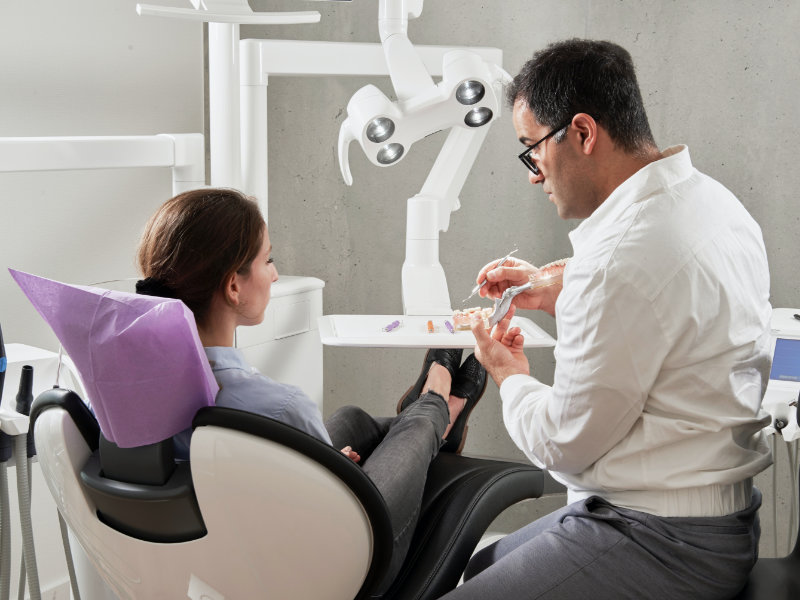 Sat 8:00AM-2:00PM (call first)
What Is Occlusal Adjustment For Teeth ?
Occlusion simply means how your teeth and your jaw joint bites together and interact with each other whether you are resting or chewing.
Occlusal adjustment is sometimes the correct solution if you notice the following
You are chipping a specific tooth all the time
You are wearing out your teeth in certain areas
A crown or filling keep popping off or breaking
your bite feels weird
These could be signs that your bite is off, and an occlusal adjustment may be a good solution. There's differnet solution to malocclusions, and occlusal adjustment is only one of them. Please talk to our dentist at Sun Ridge Smiles for an expert opinion on your options.
Read on for some occlusal adjustment cases we've done for our patients.
Real Before and After Occlusal Adjustment Case
Patient was chipping his front teeth in an uneven pattern, it is just a matter of time that he chips the 2 front teeth even more. Occlusion adjusted on his 4 front top teeth so that the forces are distributed more evenly. No Sensitivity, no anesthesia or any post op issues. Plannning and execution took about 10 minute.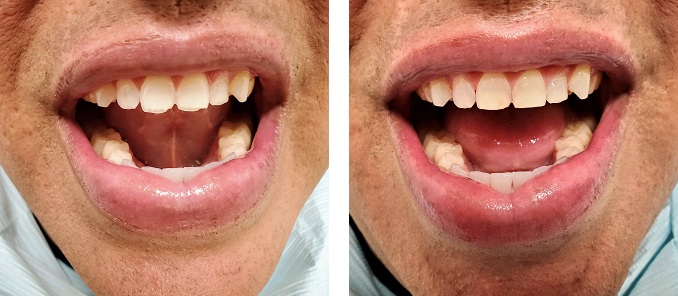 Perfect Your Bite with Occlusal Adjustment
Experience the transformation with our Occlusal Adjustment service, a game-changer in enhancing your bite and creating a harmonious mouth feel. Let us pave your way to a comfortable, effortless bite and an all-around improved oral experience, all achieved through the fine artistry of our dental experts.
Frequently Asked Questions
If you have any questions about how Occlussal Adjustment, just contact us.
The cost of occlusal adjustment depends on the amount of work that needs to be done. Adjustments need to be carefully planned out and executed, which may or may not require a lot of time. Cost start from $50 upwards. Insurances a lot of time will cover part of the cost.
Typically we try to adjust just the outside layer of the teeth (enamel layer) and only just enough to create the proper bite that we desire. Typical adjustment is about .1-.3mm. Depending on the situation, sometimes we have to adjust more. If the situation warrants too much adjustment, an alternative solution such as crowns or veneers may be more appropriate.
The adjustment is typically done on fillings, crowns, or enamel only. Typically may have mild sensitivity during the procedure due to the vibration but doesn't hurt.
Our Dental Office In East El Paso, Texas.